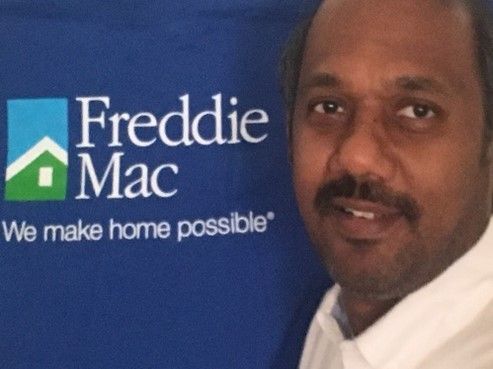 Balaji Wooputur
Senior Director, Quantitative Analytics
,
Freddie Mac
Balaji Wooputur has over 25 years of experience in executive leadership roles, data management, AI and ML strategy, digital transformation and, program management. As Quantitative Senior Director of Freddie Mac, Balaji oversees the activities under the three benefit pillars of thought and practice AI and ML, data strategy, and data transformation. For past few years, Balaji has focused and led the Mortgage digital transformation of the BigData and AI/ML Organizational Transformation, championed program roll out, and pioneered the very first Deep Learning AI adoption at Freddie Mac. He has deep expertise in deploying medium to large scale enterprise AI and ML, DW/BI, cloud integration, program, portfolio and project management, software development life cycle, solution architecture, automation, tools integration and, application management.
Balaji has strong interpersonal skills with an ability to create trust quickly with people from diverse backgrounds. His vision and execution is to spark positive change in the business world through thought-provoking ideas, dialogues and interaction through his presentations, blogs and speaking engagements. He can adapt easily across cultures while building long-lasting relationships that are based on mutual respect. His energy level is high, yet he also knows how to have fun!
Balaji is very involved in developing training materials, customized AI and ML awareness programs and workshops on AI and ML, agile and DevOps, risk management, collaboration, and collective business intelligence. He has bachelor's in science and master's Certificate in IT Program Management from George Washington University.