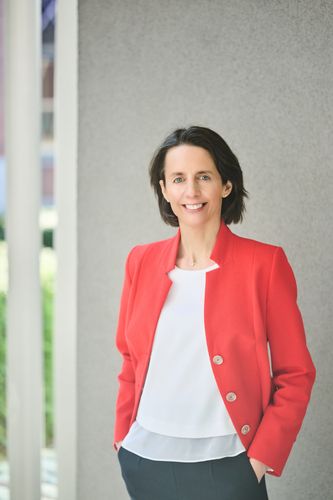 Caroline Louveaux
Chief Privacy & Data Responsibility Officer
,
Mastercard
United States
Caroline is the Chief Privacy & Data Responsibility Officer for Mastercard driving Mastercard's Privacy and Data Responsibility Strategy; leading the global teams responsible for privacy, data and AI governance, in terms of legal compliance, policy and regulatory engagement was well as data management, governance and platforms.
Instrumental in preparing Mastercard for the EU GDPR, Brazil LGPD, California CCPA as well as other privacy and data-related laws globally. Led Mastercard's activities to implement Binding Corporate Rules for all its activities in Europe and the UK, and to obtain APEC privacy certifications under Cross-Border Privacy Rules and Privacy Recognition for Processors systems.
Steering Mastercard's journey as a responsible data steward to embed strong privacy and data safeguards into the design of all products and services. Providing strategic advice to senior leadership on a broad range of privacy and data-related issues, including responsible AI, cybersecurity, open banking/open finance, data localization, digital identity and crypto currencies.
Together with our Chief Data Officer, defining Mastercard's vision and implementation plan for both Mastercard's AI Governance Program as well as its cutting-edge Data Management and Data Platforms capabilities, to enable responsible data and AI innovation through the development of tools, processes and policies core to fulfilling the company's data strategy.
Member and expert contributor to policymakers, advisory bodies, academic institutions, think tanks and industry groups, including:
• Treasurer of the Executive Board of the International Association of Privacy Professionals (IAPP)
• Member of the UK Financial Conduct Authority's (FCA) Synthetic Data Expert Group
• Member of the UK International Data Transfers Expert Council
• Member of the German Marshall Fund Taskforce to promote trusted data sharing
• Co-chair of the I-COM Data Ethics Council
Passionate about the legal and societal implications of new technologies. Law degree from the U.C.L. in Belgium and the University of Buenos Aires in Argentina as well as a LL.M. degree in International Trade Regulation from the New York University. Admitted to the New York Bar.