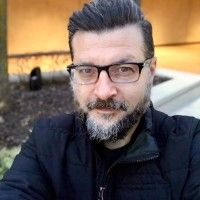 David Armano
As Senior Director, CX Strategy of Soul Machines, David Armano brings decades of experience in customer experience, integrated marketing and digital transformation—together to help define and deploy the future of digital people. David believes that the business world is at a tipping point where digital experiences for customers and employees can, and will become more empathetic. These empathetic experiences will make digital interactions feel less transactional and more personal—meeting people where they are at, at any point in their journey.

Previously, David acted as Global Strategy Director at global communications marketing firm, Edelman where he helped rebuild Edelman Digital for the social customer, nearly doubling the practice size and revenues over a period of five years. David has traveled the globe speaking on the topics of social media marketing, digital transformation and the intersection of societal impact and business. As VP, Experience Design for digital agency Critical Mass, David led strategy for P&G Pamper's Global Village, a community for young parents to connect with and inspire each other in a branded environment.

David has also acted as strategic advisor for several successful startups including Dynamic Signal and Appinions, helping them transition from growth to lucrative acquisition. David recently relocated from Chicago to San Antonio, a short drive away from Austin's fast growing tech center. When he's not making AI more human, he enjoys hiking with his Australian Shepherd mix, and quality time spent with family and friends.