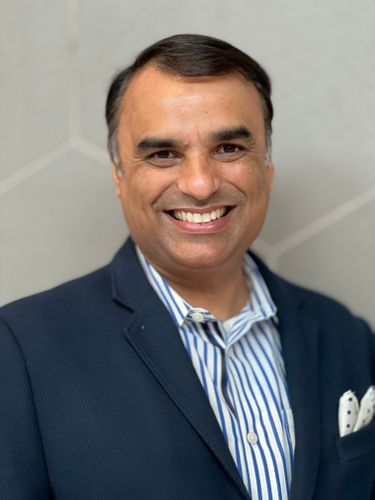 Kennedy Pereira
WW CCaaS, Hyperscaler, VAR Partnerships, Alliances & Ecosystem
,
Uniphore
Kennedy is a recognized Industry leader. Widely viewed as a collaborative partner, Kennedy has a track record of delivering scaled revenue outcomes. As leader of Uniphore's Worldwide CCaaS, Hyperscaler and VAR organization, Kennedy is responsible for GTM strategy, partnerships, alliances and execution across the Ecosystem. Kennedy joined Uniphore's leadership team in May 2022 and has already established strategic partnerships with Industry leaders, to drive targeted market penetration across key verticals, globally. A testament to the success evident in the channel organization is our client base which includes key Fortune 100 clients across Telecom, Healthcare, Banking, Finance, Insurance and Travel.
Previously Kennedy was responsible for AT&T Global Business Solutions' $1B Worldwide Voice and Collaboration Practice. Kennedy led the sales of Platforms, Applications and Ecosystem in partnership across CCaaS, UCaaS and CPaaS Industry leaders such as Five9, Cisco, Genesys, Avaya, Zoom, Microsoft and Ring. Chartered with a singular focus on growth, under his leadership, his organization executed digital transformation outcomes across ABS 6K+ enterprise clients. Central to that success was foundational impact and growth in the Fortune/Global 100 tier, resulting in double digit growth YoY.
Kennedy invokes a thought leadership and consultative approach to client engagement. Key initiatives are evaluated through a proven framework to yield ROI outcomes that propel our partners and client's business forward. Kennedy brings a strategic advisory approach that leverages strategic partnerships to unlock innovation at scale, propel client's revenue acceleration goals & customer experience initiatives forward – all with a personal touch.
In his spare time, Kennedy serves as a startup advisor and mentor at Santa Clara University's Leavey School of Business, Bronco Ventures Accelerator.