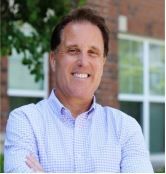 Michael Driscoll
Advanced Analytics, AI and Data Science at AT&T Chief Security Office
,
AT&T
Michael is an AI-machine learning and big data analytics practitioner and thought leader with a record of developing pragmatic and data driven products and end-to-end solutions using high-performance computing technology across cloud and hybrid architectures.
He is currently the head of advanced analytics and data science for the AT&T Chief Security Office. He leads the development and deployment of end-to-end AI-machine learning to detect and mitigate malicious activity – reducing platform friction and increasing customer network accessibility.
Michael has extensive experience and expertise in applications of AI and machine learning to inform strategy and drive business transformation and growth. After beginning his journey at AT&T Bell Laboratories, Michael has led teams and delivered solutions across multiple industries including financial services. He has worked for institutions including Moody's, Bank of America and AIG. He has developed solutions in numerous areas, including:
Cybersecurity: Cyber-Risk and Fraud Detection
Operations and Customer Experience: Failure and Response Detection Management
Risk Management: Credit Risk Measurement and Capital Management
Portfolio Management: Asset Allocation and Trade Execution Technology
Michael holds a Ph.D., M.S., M.S.M.E., B.S. in Applied Mathematics and Scientific Computing from SUNY Stony Brook with post-doctoral studies at AT&T Bell Laboratories and Duke University. He is a member of the Institute of Electrical and Electronics Engineers (IEEE), Society of Industrial and Applied Mathematics (SIAM), and the Association for Computing Machinery (ACM), and he has served on the advisory board for SUNY Stony Brook.