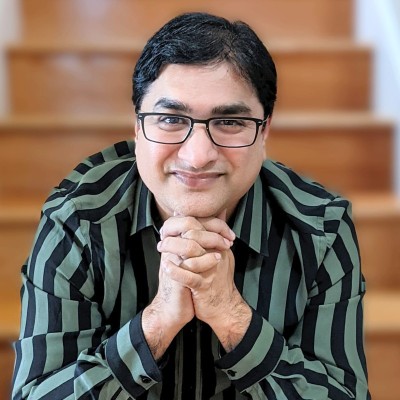 Mohan Reddy
Mohan is the Co-Founder & CTO of SkyHive and leads all aspects of developing and delivering SkyHive's world class technology capabilities and innovation. Mohan is a hands-on technologist in Machine Learning / Deep Learning systems, specialized in building scalable systems, robotics, and computational neuroscience and has more than 20 patents in the afore mentioned areas.
Previously Mohan co-founded many startups with three exits and successfully raised and ran three venture funds and created billions of dollars in value for the companies. In his 25 years of career Mohan has worked at multiple companies including Zynga, IBM, Schlumberger, Expedia/Travelocity/Sabre, etc., where he was the CTO/Architect and built platforms to scale to hundreds of millions of users and handle trillions of transactions per day. He is adept with consumer and enterprise companies. Mohan is a regular speaker at various machine learning conferences and a guest lecturer at prestigious universities.
Mohan also co-founded Human Perception Lab at Stanford University (https://med.stanford.edu/hpl/people/Leadership.html and is currently serving as Associate Director, directing numerous research efforts where he pioneered on human machine perception. Mohan has a bachelor's degree in Biomedical Engineering, a master's in Electrical Engineering, MBA with specialization in computational finance and dropped out of PhD in computational neuroscience.