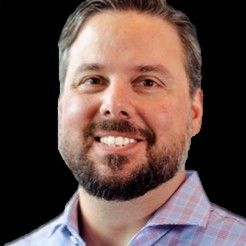 Rob Strechay
Rob Strechay, VP of Products at Snowplow, has long been building companies and products in data management, cloud, and analytics. Drawing upon more than 20 years of industry experience, Rob's teams work backward from the customer to build the most loveable product to meet their needs.
Recently, he was brought to Amazon Web Services to build a new analytics service, gaining PR/FAQ approval through MVP service definition and architecture. Previously he was the senior vice president of product for Zerto, making hybrid-cloud DR a reality and providing a SaaS-based analytics platform to help customers deploy cloud-based DR confidently. Before joining Zerto, Rob held executive product, sales, and marketing positions and IT operational positions at multiple Fortune 500.
Rob has written and been quoted in many business and technical press, such as Forbes, The Wall Street Journal, CRN, CIO, and eWeek.