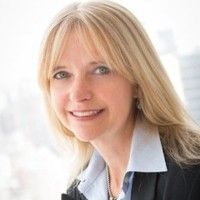 Shelley E. (McLean) Kohan
Chief Strategy Officer of The Robin Report, Associate Professor
,
Fashion Institute of Technology
Top 100 Global Retail Influencer, Business Strategist, Retail Pundit, Speaker, Podcaster and Professor
Retail expert Shelley E. Kohan is a highly accomplished senior executive in the retail industry, having worked for Bloomingdale's, Macy's, Saks Fifth Avenue, Space NK and RetailNext. She is CEO/Founder of her own consulting company, Chief Strategy Officer at The Robin Report, an Associate Professor at the Fashion Institute of Technology and an Adjunct Instructor at Syracuse University's Whitman School of Management. As a retail pundit, Shelley has been recognized as a top 100 global retail influencer for her writing at Forbes.com, The Robin Report and her weekly podcast Retail Unwrapped with Robin Lewis.