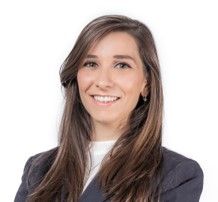 Silvia A. Carretta
Lawyer & Founder (Head of Women in AI Global Legal Team)
,
IP and Tech Lab Law Firm
Silvia is an Italian qualified lawyer, founder of the IP and Tech Lab law firm, and specialised in intellectual property law and legal issues related to emerging technologies. She is experienced in handling cases related to IP law, IT&C law, commercial law, with hands on experience in commercial negotiation and litigation. She advises on topics such as copyright, trademark and design rights, marketing and unfair competitions issues, data protection and data sharing, and broader questions related to the legal implications of AI systems, IoT applications and blockchain on society and fundamental legal rights.
At Women in AI, she holds the role of Head of the Global Legal Team.
Currently Silvia is also a doctoral candidate in AI & law at Uppsala University. She is a fellow at the Wallenberg AI, Autonomous Systems and Software Program graduate school (WASP-HS), a research program aimed at realizing research of excellence and contributing to the development of human and societal aspects of AI.
In her project, Silvia studies the autonomous concept of accountability for AI, when used in online algorithmic content moderation. The research wishes to establish which actors are to be held accountable in different moments of the life cycle of AI algorithms for content moderation. Moreover it aims to determine the impact that self-regulation of AI-based content moderation - by online intermediaries - has on users' freedom of speech, freedom of consuming and sharing lawful content online, as well as on how to hold reciprocally accountable intermediaries and users.
Silvia regularly lectures in advanced courses at universities (e.g. Intellectual Property law, Law & ICT, AI & Law, European commercial law, International investment treaty & commercial arbitration) and is often invited as a speaker at professional events.
Her education includes a quinquennial law degree from Università Cattolica del Sacro Cuore of Milan (Italy), with a specialisation in private international law and arbitration, and an LL.M. in European intellectual property law from Stockholm Universitet (Sweden). She graduated both with high honours.
She is actively involved in various NGO and EU related projects. She is the co-founder of the Foreign Lawyers Network-Sweden, a non-profit that unites the community of foreign professionals living in Sweden with the aim to broaden diversity and inclusion in the legal profession