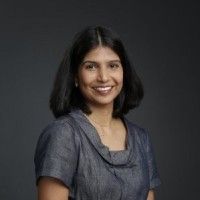 Sowmya Gottipati
Vice President, Global Supply Chain Technologies
,
Estée Lauder
United States
• A highly accomplished Business and Technology Leader who managed and delivered products across Telecom, Media and Retail Industries to the market that are currently bringing $3B+ in revenues with Data, Web, Mobile and Cloud services and Media Tech. (OTT, VR/AR, IoT, AI, Voice Assistants, Advertising)
• Demonstrated ability to lead large/diverse teams of professionals to new levels of success in a variety of complex initiatives, cutting-edge technologies and fast-paced environments.
• Strong technical and business qualifications with an impressive track record of more than 20 years of hands-on experience in product management, go-to-market strategy, innovation, digital transformation, strategic planning, program management and financial management.