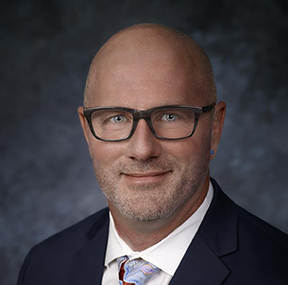 Adam Smith
Adam Smith serves as the Chief Technology Officer (CTO) at FedEx Services where he leads the global Enterprise Technology organization. In this role, Adam leverages his influential transformational leadership style to focus on streamlining platforms and processes, optimizing value delivery & finding efficiency in line with the corporate strategic direction to become a more agile, data-driven enterprise.
Adam is committed to running IT like a business by building a global IT Asset Management practice, providing insights into technology performance, costs & risks, and maximizing business value for cross-portfolio initiatives.
Under his direction, team members provide the foundational platform of Enterprise Services that are systems of record for commercial/operational business processes. This includes Enterprise Data & Analytics, which enables data engineers and data scientists across the business to focus on speed to insights, leveraging a common data platform. His purview also encompasses International Infrastructure & Business Continuity, Data Centers, Command Center, and Network Engineering as well as Backoffice IT functions.
As CTO, Adam is responsible for delivering what's next through IT Architecture, Dev Ops, and Cloud enablement as teams design, build, and run next generation applications.
With more than 25 years of information technology experience, Adam has held various leadership roles in FedEx Services. Since joining FedEx in 2001, he has held numerous roles supporting fedex.com, Mobile, Customer Service, Sales Solutions, FedEx Office, Enterprise Services, Enterprise SDLC, Cloud Enablement, Enterprise Application Architecture, and more.
Adam received the FedEx Five Star Award in 2007, the highest honor for outstanding service to the company. He was also awarded the IT Hall of Fame in 2005 and 2017 and is a recipient of the Marketing Rising Star award.