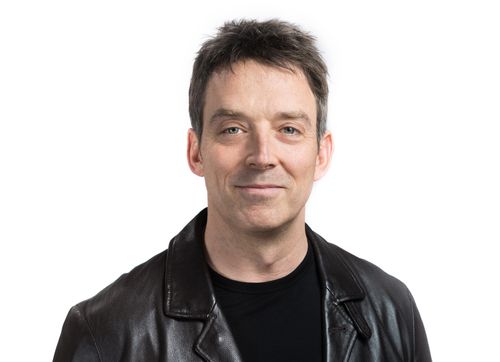 Joel Beckerman
Founder & CEO
,
Made Music Studio
Joel Beckerman is an award-winning composer, producer, arranger and author, and founder of Made Music Studio, a strategic music and sound studio in New York. He is also the founder of YourMusicYourFuture, a global education campaign for composers, by composers.
Beckerman has created, with his team, original scores for over 50 television series and specials, including Anthony Bourdain's "No Reservations," CBS Evening News, CBS This Morning, Entertainment Tonight, ESPN 30 for 30 and the Super Bowl on NBC. His work can also be found in the signature sonic identities for global giants such as AT&T, IMAX, Hulu and Disney. Beckerman has collaborated with talent ranging from John Legend, Moby, Morgan Freeman, OK Go and will.i.am, to film composers John Williams and the late great James Horner.
In 2015, Beckerman wrote a treatise on the role of sound and music in our lives in his book, "The Sonic Boom: How Sound Transforms the Way We Think, Feel, and Buy," which espouses what he calls Sonic Humanism — the power of sound to make our lives better and simpler. He is a featured speaker at conferences around the world such as SXSW, C2 Montreal, Future of Story Telling, and London Design Festival. Beckerman has been recognized as a Fast Company Most Creative, serves on the board of the Kaufman Music Center and is a former ASCAP board member.