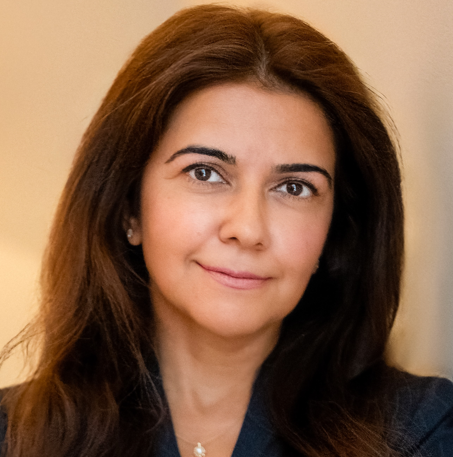 Khadija Mustafa
Global Business, AI & Tech Leader, Advisor & Board Director
Khadija Mustafa is an accomplished business leader, advisor and board director who has been at the forefront of the global tech sector for two and a half decades. She spent the last several years incubating new AI businesses at Microsoft while also having led the growth and transformation of mature businesses generating multi-billion dollars in revenue.
Khadija has a global mindset, having lived in 6 countries and traveled to 80 others. She is a vocal advocate for DE&I and reskilling. She is a frequent speaker and guest lecturer on topics including AI at prestigious platforms including TEDx and Harvard Business School's YPO program. Khadija is passionate about leveraging technology to make a positive impact on people's lives and society.
She is a founding member of CHIEF, a private network for women executives. When she isn't driving hard in work, she is focused on transforming lives with integrated and holistic health approaches.