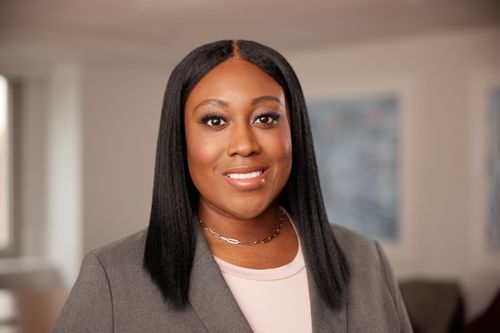 LaToya Wilson
Managing Director
,
Morgan Stanley Inclusive Ventures Group
United States
LaToya Wilson is a Managing Director at Morgan Stanley, Americas Head of the Inclusive Ventures Group and Co-Head of the Inclusive Ventures Lab. In her current role, LaToya is responsible for creating and overseeing the multi-award-winning podcast, Access & Opportunity in addition to developing and executing commercial opportunities and strategies to achieve and maintain market and thought leadership with underrepresented founders. LaToya has over 20 years of experience in the private markets and in impact investing in both the public and private sectors.
Prior to joining Morgan Stanley, LaToya was the Senior Vice President of Business Investments at the Upper Manhattan Empowerment Zone (UMEZ), an urban revitalization initiative that leverages public and private capital to sustain the economic revitalization of Upper Manhattan through job creation, corporate alliances and strategic investments. In this role, LaToya was responsible for overseeing credit policies, structuring and executing investment transactions and creating the organization's first line of credit fund to support Upper Manhattan small businesses. LaToya was also the Director of Neighborhood and Commercial Revitalization for the City of New Haven's Economic Development Administration where she managed the city's Development and Redevelopment Commissions and worked in collaboration with investors, the state and community stakeholders to originate and yield over $500 million in new and revitalized development projects. LaToya began her career at GE Capital, graduating from the firm's Financial Management rotation program.
After completing GE's leadership rotation, LaToya worked for GE Antares, underwriting and managing over $400 million in middle market, private equity backed transactions including, leveraged buyouts, acquisitions, growth funding, and restructuring. LaToya graduated with a Bachelor of Science in Finance from Quinnipiac University in Connecticut. She serves on the boards of the Regional Planning Association and Harambee Development Corporation and is an active Troop Leader with the Girl Scouts of America organization