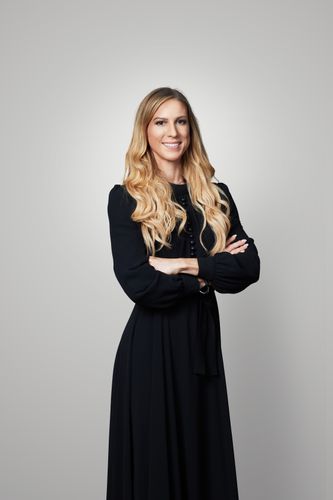 Magdalena Konig
Representative from ADNOC Legal, Governance & Compliance
United Arab Emirates
As part of AIQ's executive leadership team, with oversight of the Legal, Governance and Compliance function, Magdalena Konig is responsible for the company's legal affairs and for overseeing the company's strategy and governance for its compliance and risk programs. Magdalena is also responsible for enterprise-wide legal, compliance and governance policies, standards and program execution. Her responsibilities include maintaining relationships with key regulators, shareholders, the board of directors and governance committees to sustain a culture of managing risk and support AIQ's responsible growth strategy.
Prior to joining AIQ, Magdalena was part of ADNOC's Legal Governance and Compliance Directorate as IT counsel for ADNOC and its group companies, focusing on digital transformation projects, data protection and security. She was central to the formation of AIQ, the joint venture between ADNOC and G42.
Through local and international assignments, Magdalena has gained a passion for technology and artificial intelligence as well as specialist knowledge in IT integration and implementation, strategic IT and business process outsourcing, cloud infrastructure and services, data management, licensing and support agreements.
Magdalena holds an LLB Honours (Law) from the University of Plymouth and a Bachelor of Laws (LLB) (LPC) from the College of Law, London.