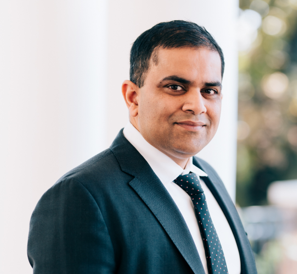 Tarun Chopra
Vice President of Product Management
,
IBM Data and AI
Tarun is responsible for delivering cutting-edge generative AI, machine learning, data, and analytics capabilities to address some of the world's most complex problems through IBM's latest AI and data platform, watsonx. He is also responsible for advancing the multi-billion dollar data and AI software business comprised of leading brands such as Db2, Cognos Analytics, Planning Analytics, InfoSphere, and Cloud Pak for Data.
Previously, Tarun was Vice President of IBM Z Hybrid Platform, as he boasts more than 19 years of experience in IBM Z, holding several worldwide leadership roles, developing and managing market leading solutions.
Tarun works closely with clients and partners from all over the world to accelerate their adoption of IBM solutions as a critical element in their transformation strategy to achieve their organizational business objectives.
He holds a Masters in Business Administration from PACE University, a Masters in Computer Science from Rensselaer Polytechnic Institute, and a Masters in Data Science at University of California, Berkeley. He lives in the US with his wife and 2 children.